Info for Parents of SPMS Intramural Kubb Players!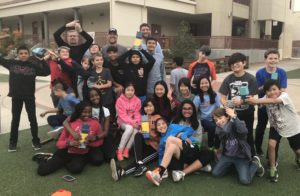 As I'm sure you've heard by now, kubb is the coolest game in town!  We have been blown away at the turnout, the enthusiasm and the talent we've seen among the next generation of SoCal kubbers during the winter intramural kubb season and we wanted to share some resources with you so that you can keep the game going at home!
Kubb is a fun game for all ages and can be played with anywhere from 2 to 12 players.  It requires a small patch of grass (or beach) and a kubb set, which consists of 10 wooden blocks (kubbs), 6 wooden batons, 1 larger block (the king) and six stakes or other markers to define the corners of your pitch.  By now, your child can certainly show you how to play this great game, but we also have a page with a video tutorial and instructions in case they or you need a refresher.
Where to get a kubb set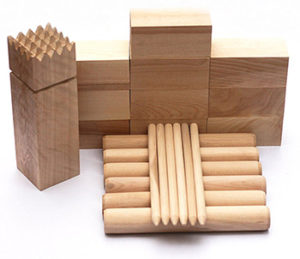 While you can find kubb sets on Amazon for as little as $40, these are often undersized or incomplete sets.  For a more satisfying kubb experience, we recommend looking for a "tournament"-sized set like the "standard" or "pine" sets made and sold by our friends at JP's Backyard Games.  If you've got some basic woodworking tools, it's fun and easy to build your own, too!
Where to play kubb in South Pasadena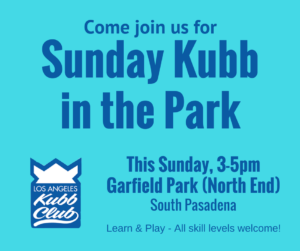 A kubb pitch is only 5 x 8 meters (about 16 x 26 ft) so there are lots of places around town to play.  You may have seen us playing in Garfield, Orange Grove, Eddie or Arroyo Parks or in various front yards around South Pas.  At least once or twice a month, the LA Kubb Club hosts learn-and-play sessions in Garfield Park on Sunday afternoons.  You and your kids are encouraged to join… everyone is welcome!  We typically set up several pitches and teach as we play.  Please follow us on Facebook (@lakubbclub) or send us an email in order to be notified of events like this.
South Pasadena is home to the West Coast Kubb Championships!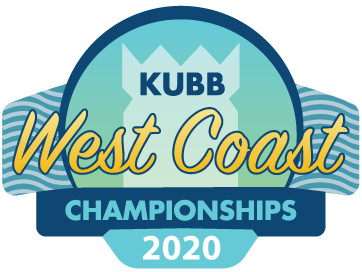 On Sunday, April 19, 2020 the LA Kubb Club will host the 5th annual West Coast Kubb Championships.  This is an amazing community event that draws players from across the country and experts and novices from all over our wonderful town.  SPMS students have medaled in each of our previous tournaments, so this can be a fun and exciting way for your 6th grader to put their newly honed skills to the test and have a blast doing it!  More information and registration instructions can be found here.  STUDENT TEAMS REGISTER FOR FREE!
We're here for you!
The LA Kubb Club is here to promote this awesome game in Southern California.  Please don't hesitate to reach out to us if you have any questions!