The 2018 West Coast Kubb Championships were held on Sunday, April 22 in South Pasadena. Thank you to the 75+ people and 30+ teams from 7 states who joined us to make this our biggest and best tournament yet!
Congratulations to our winners and all who came out to play!
1st Place: The El Ringers (Colton and David Ellringer)
2nd Place: Kadoodles (Michelle and Evan Fitzgerald)
3rd Place: Cali-gan Kubb (Phil Dickinson & Joe Zenas)
4th Place: the Kubbix Rubes (Marshall Dostal and John Pettersson)
1st Place in the Silver Bracket: Dee Dee's Destructors (Dee Dee Halvorson and Wayne Busick)
Click
here
for a great recap of the tournament and archived video of the exciting final match between Kadoodles and the El Ringers.
---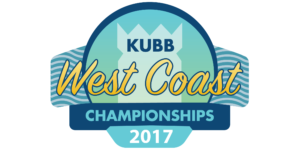 The 2nd Annual West Coast Kubb Championship was held on Sunday, April 23, 2017.  A heartfelt "thank you" to all who played, volunteered and cheered for another successful tournament and congratulations to the winners!
1st place – the Skoly Rollors (Evan Fitzgerald, Michelle Fitzgerald & Chris Jones)
2nd place – Lumber Liquidators (Kate Buckley, Ben Petrillo & Julian Petrillo)
3rd place – King Busick (Austin Busick & Wayne Busick)
Check out Kubb On's excellent recap of the tourney.
---
Some pics from past West Coast Kubb Championship tournaments: