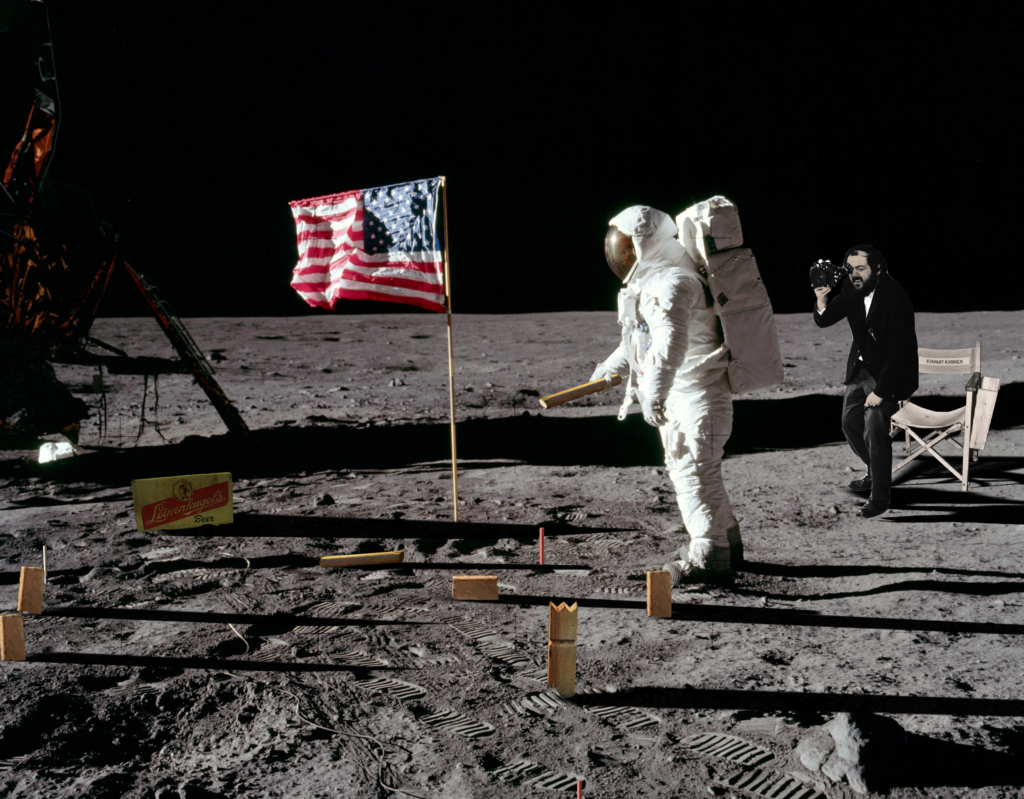 Conspiracy theorists worldwide rejoiced today at the discovery of this photo that appears to confirm a long-held suspicion that the 1969 Apollo 11 moon landing was in fact a hoax. The photo of director Stanley Kubrick on a sound stage, released late Wednesday on the website Wikileaks, shows the Academy Award-winning director in a setting that is visually consistent with known photos and video footage released by NASA at the time.
The image shows what appears to be an actor portraying astronaut Neil Armstrong playing a game of kubb on set. Kubb historians have suggested that the actor might be a young Jack Nicholson, given his similar build to Armstrong, known love of kubb and preference for drilling on the right.
Nicholson would go on to found the L.A. Kubb Club and has been a frequent finalist in the West Coast Kubb Championship. Neither NASA nor Mr. Nicholson could be reached for comment.
Apollo Moon Landing, 1969