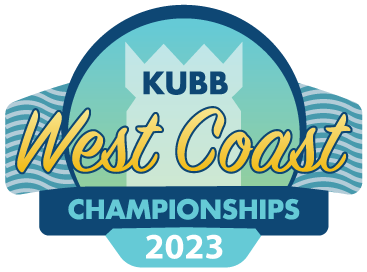 Mark your calendars! The biggest and longest running kubb tournament in the Western US will be held on Sunday, April 23, 2023 and REGISTRATION IS NOW OPEN!

About our tournament
The tournament is open to players of all levels and ages! A team can have anywhere from 2 to 6 players. There will be a full morning of group play and two playoff brackets in the afternoon, so everyone is guaranteed several hours of kubbing fun and there are many opportunities to bring home some hardware – even if you're not a touring player!
Since 2016, the LA Kubb Club has welcomed friends and fellow kubb enthusiasts from around town and all over the country to Orange Grove Park every April for a day of fun and friendly competition in the sun. We hope you'll join us!
---
Click HERE to read about our last tournament and HERE for previous events.