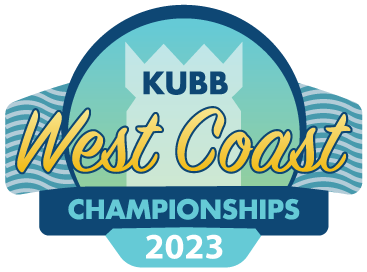 Congratulations to the winners and thank you to all who came out on April 23, 2023 for our 7th annual West Coast Kubb Championships!
2023 West Coast Kubb Championship Results
1st Place: Lumber Liquidators (Ben & Julian Petrillo)
2nd Place: Kubbix Rubes (Marshall Dostal & John Pettersson)
3rd Place: Nuns of Antarctica (Collin Troy & TJ Bednash)
4th Place: Kubb Nerds (Dee Dee & Jason Halvorson)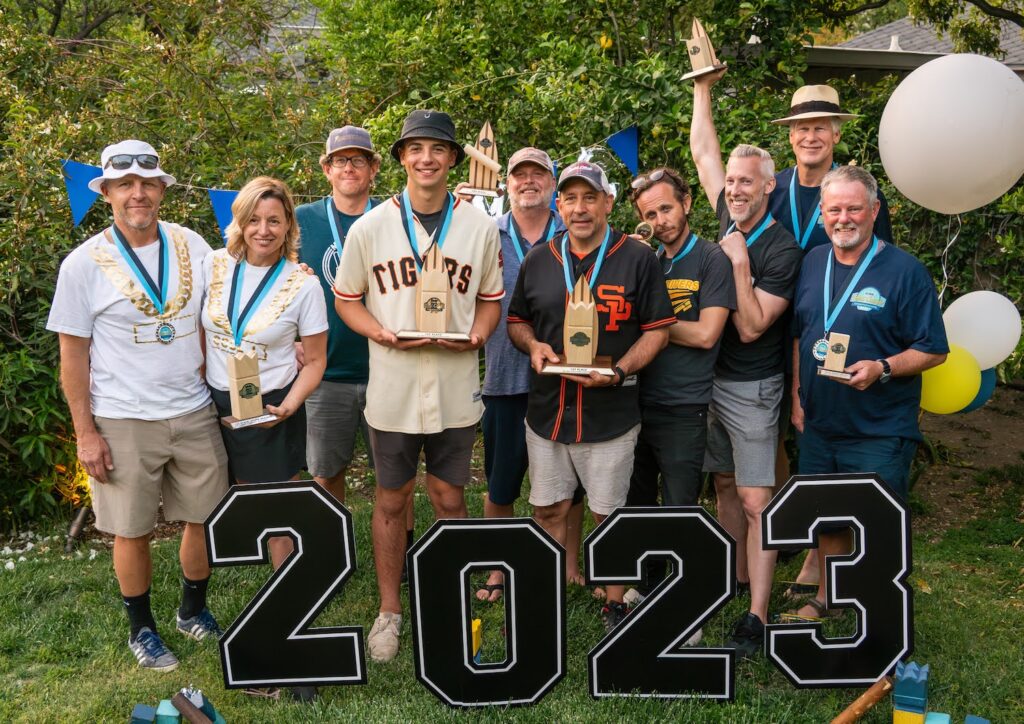 2023 Silver Bracket Results
1st Place: L Cool J (Julie Halverson & Larry Wingard)
2nd Place: Busic Boys (John & Austin Busick)
3rd Place: Old Dogs, New Tricks (Brett Barnard & Eric Neu)
4th Place: Kubbid-19 (Brian Mahler, Eddie Leh & Coleman Nelson)
---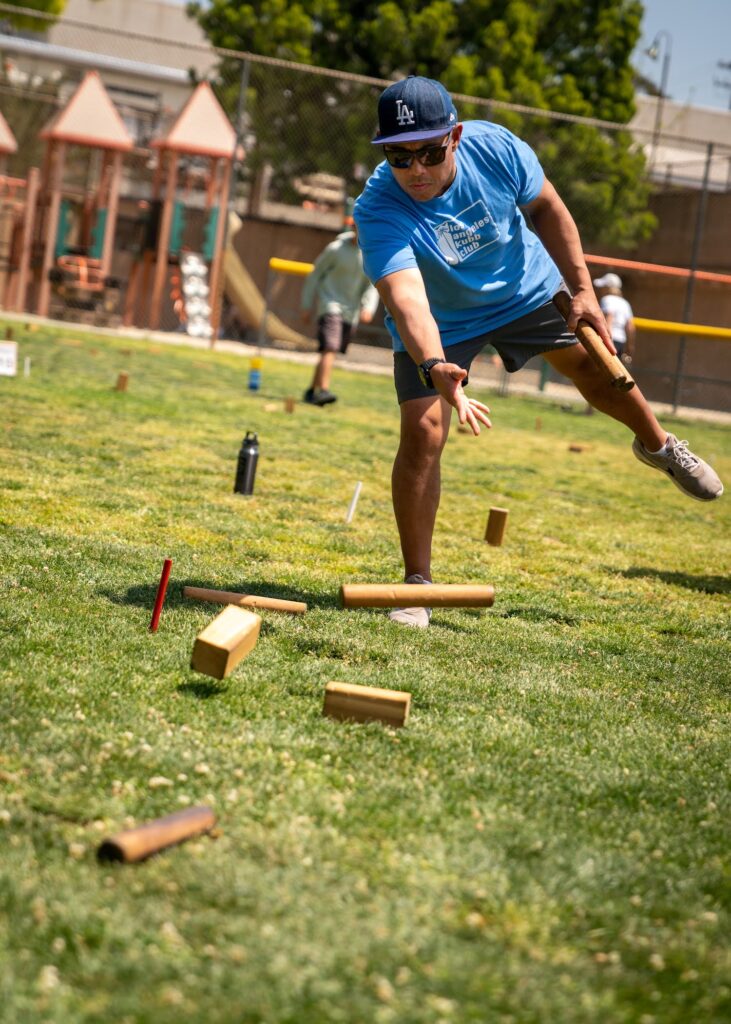 All photos courtesy of Andy Lemon
---
About our tournament
The tournament is open to players of all levels and ages! A team can have anywhere from 2 to 6 players.  There will be a full morning of group play and two playoff brackets in the afternoon, so everyone is guaranteed several hours of kubbing fun and there are many opportunities to bring home some hardware – even if you're not a touring player!
Since 2016, the LA Kubb Club has welcomed friends and fellow kubb enthusiasts from around town and all over the country to Orange Grove Park every April for a day of fun and friendly competition in the sun. We hope you'll join us!
---
Click HERE to read about our last tournament and HERE for previous events.